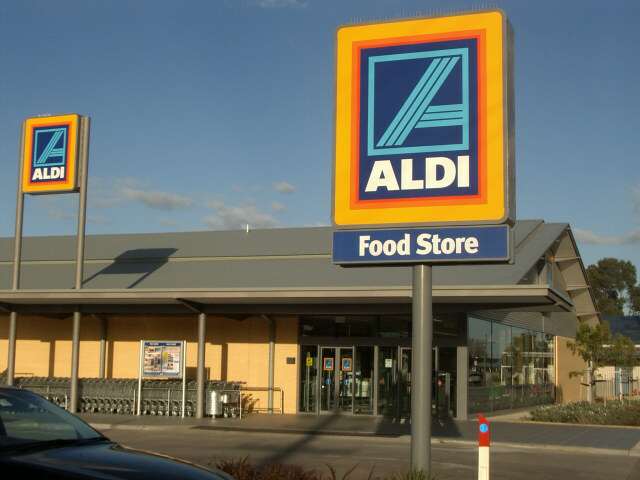 Image from schadenfreude.net
The challenge:
To do 7 days worth of grocery shopping exclusively at Aldi, making up a dinner menu for the week at the store and then recording it all here.
I discovered
Aldi
when I was living in Ireland, and it was not like any grocery store I had ever been to, with brands I had never heard of and it was hit or miss when you were looking for something in particular. I didn't shop there much, it was odd and there was another grocery store closer to my house, and I forgot all about the place. Then they opened one up near were I live in the US and I had to check it out, it is as strange as I remembered. It is hard to describe, it has a sort of warehouse feel, it is very affordable, they don't bag your things for you, and has a somewhat limited selection. For example, they had gorgonzola and blue cheese and fontina and fresh mozzarella but no feta. They had spaghetti, but only in 2 pound packages. After checking it out, my dad and I decided it would be a fun challenge to go one day and do our weekly shopping, except instead of planning our menu before leaving home and getting the ingredients we would base the menu on whatever we found there, however we could use spices and such that we already had at home. We shall see how well we eat this week with our bargain groceries.
The Ingredients:
We spent $85 and got all this food, stay tuned to see what it will all turn into.